ABOUT USM
We are the exclusive manufacturer of our products. Made primarily from hard coat anodized marine-grade aluminum, USM is precision engineered to perform reliably in the harshest conditions. Thoughtful design, custom extrusions, CNC machining and intricate welding processes are central to our equipment's unique versatility.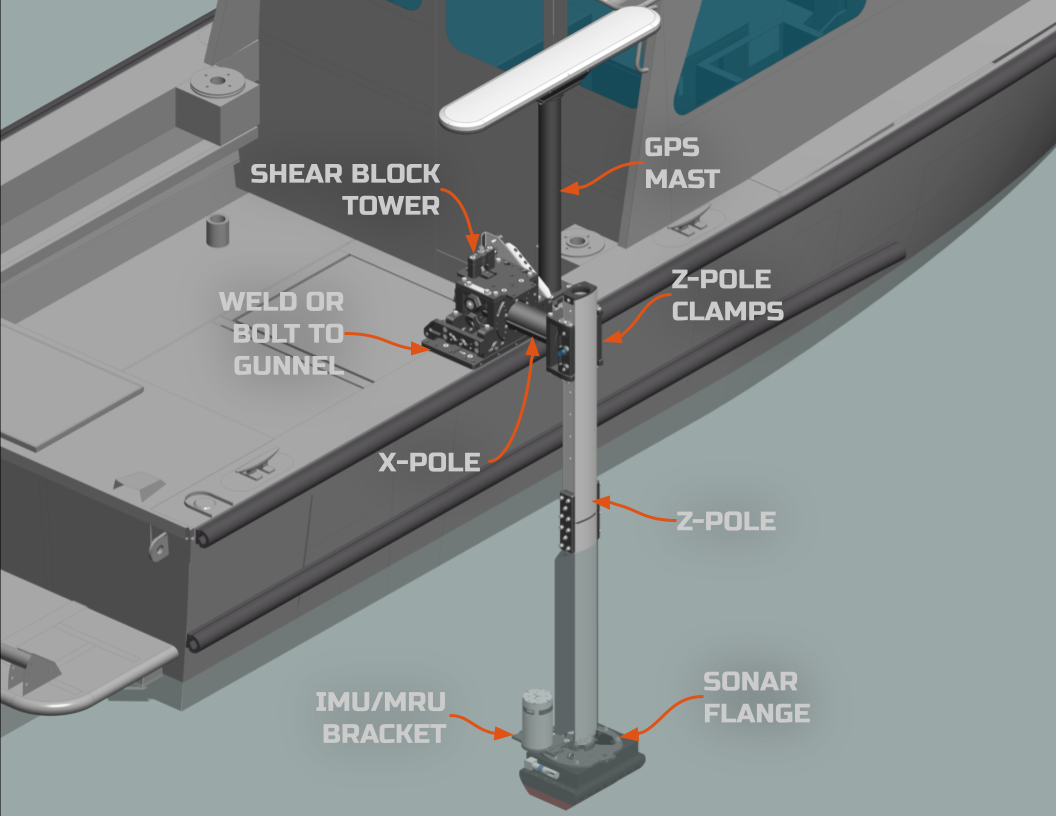 USM BASICS
Throughout our website you'll see mentions of things like:
X-Pole
Z-Pole
Sonar Flange
IMU/MRU Bracket
These and many more are all components of the USM. There are many variations and accompaniments, but if you break it down to its fundamentals, it's quite simple.
To the left is a graphic that illustrates a basic setup for a USM.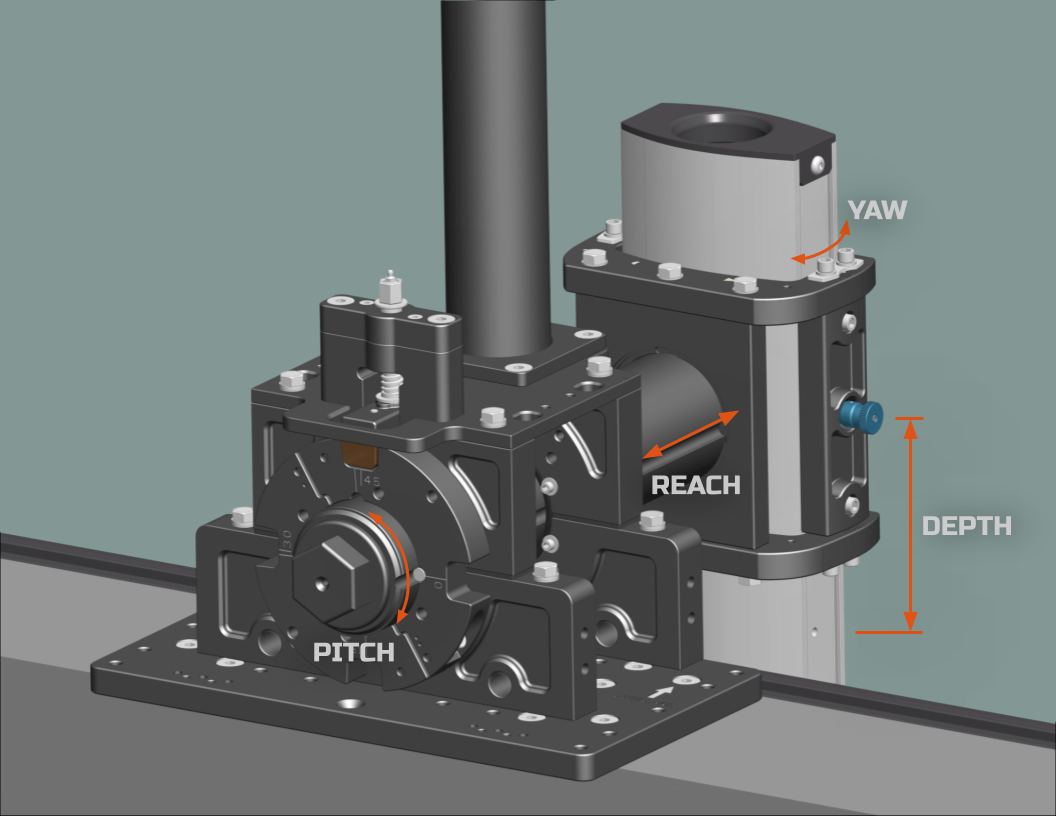 INBOARD ADJUSTABILITY
The data collection process in the world of hydrography is no small undertaking. Determining phase center offsets and calibration of sonar equipment is a tedious process, which USM expedites in a revolutionary way.
With every USM, you can:
Adjust the Yaw, Pitch, and X-Pole Reach
Index your Z-Pole Depth on-the-fly
Preserve and reproduce settings with ease
To suppliment the calibration process, USM offers Offset Lookup Tables to quickly identify values for your specific configuration.
CONCEPT

The Universal Sonar Mount has been extensively pototyped and tested on the water, designed to handle the demanding and unpredictable nature of sonar operations. Modular components provide precise and simple configurability for a wide range of different sonars and sensors.

Key features include:

Compatability with all types of vessels and sonar equipment
Quick setup, safe and easy to operate
Complete configurablity, various mounting locations
Inboard adjustability and on-the-fly indexing
Ruggedized, portable and flyaway travel cases

DESIGN

The core functionality of the USM is repeatable, accurate and precise alignment of a sonar head to a boat. Actuation allows the sonar head to be lifted to a position that is substantially parallel to the boat's deck, and enables the Z-Pole to lock in the fore or aft position on the vessel when transiting in the water.

Key features include:

Calibrated Z-Pole breakaway, protection from submerged hazards
Mechanically constrained, fully repeatable mounting options
Complete electrical isolation of the sonar equipment
Quick-release handles for rapid adjustment
Fully integrated offsets with documented Lookup Tables

USM Features
Here are some of the core features and options for the USM.